ONE TIME PURCHASE
$11,500.00
Regular price
$13,899.99
Low stock: 5 items left
TruGolf APOGEE Launch Monitor APOGEE stands as the most accurate launch monitor on the market. For every swing executed, APOGEE meticulously measures multiple data points from both the Ball and Club. The in-game ball flight is consistently based on real, measured data.
View full details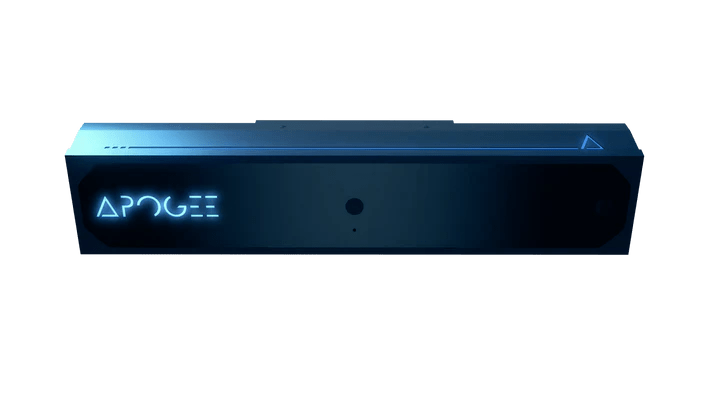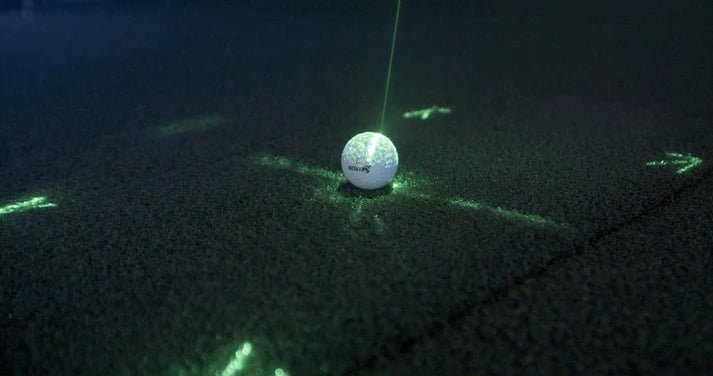 TruGolf Warranty & Returns
Terms and Warranty
I. General
1.1 – The duly completed Purchase Order (the "Order") together with the terms and conditions set forth herein shall constitute the entire agreement (the "Agreement") between the Customer and TruGolf, Inc., a Utah Corporation (the "Company") relating to the sale and use of the products and services that are being sold by Company to Customer (the "Products"). Customer's acceptance of the Products, or payment for the Products, shall constitute acceptance of these terms and conditions.
II. Price Payment and Restocking Fee
2.1 – Unless otherwise stated on the Order, all sales are C.I.F. (Cost Insurance and Freight) and all federal, state, local and sales, use property and similar taxes levied in connection with the sale and delivery of the Products shall be paid by Customer. Sales tax shall be applied to all orders except where a signed resale certificate is on file with the Company or where sales tax does not apply to such Order by law.
2.2 – Unless otherwise stated on the Order, a Full Payment is required or 50% deposit to initiate order with the remaining balance due prior to shipment or post completion of simulator & training. All payments hereunder shall be made in U.S. Dollars.
2.3 – Upgrades and replacement parts: Payment for other sales of parts or services rendered by the Company is due in full before shipment unless terms are provided in writing by the Company.
2.4 – All sales are final. No returns will be accepted without prior written authorization from the Company. Claims for shortages or discrepant parts must be made no later than 7 calendar days after installation. Customer may not withhold payment of any invoice or other amount due to the Company by reason of any right of set-off or counterclaim which the Customer may have or allege to have against the Company. In the event full payment is not received at installation, Company reserves the right to temporarily disable software until final payment is made.
2.5 Regarding the Restocking Fee: When the products leave TruGolf's building, unless otherwise stated. The restocking fee applies to all TruGolf Products at 20% of Retail.
III. Delivery, and Installation
3.1 – The simulators can either be sold as a self-installed unit or with requested installation support. In either case, Vista Series customers shall have access to customer support/ project management support in the qualification and/or installation effort. If installation is to be performed by the Company, Customer shall be responsible for having a space that can fit the Vista Series product and support a 1-2-day installation effort. If the space isn't ready or doesn't support an installation, Customer may be charged for additional trips and/or a daily rate up to $750 for each day that installation is delayed in readying the space.
IV. Training and Support
4.1 – Technical resources and support are available at time of purchase to support installation efforts as well as ongoing support while the system is under warranty.
4.2 – While a system is under warranty, and provided that Customer is not in default in making any payment due the Company, the Company shall maintain a free remote service (via telephone, modem, fax, or internet connection) through which Customer may contact the Company for detailed service advice.
4.3 – Once a system falls outside of the warranty period (standard or extended), Company will provide unlimited telephone support to Customer for an additional fee of $150 per calendar year for a single simulator or $300 per Site for multiple simulators. "Site" is defined as a single business operation at a single physical premise. Customer agrees to pay Company these sums for any calendar year in which telephone support is provided. Telephone support is available by calling Company's USA office between the hours of 9 a.m. and 5 p.m. MST, Monday-Friday. Telephone support is non-transferrable. Additional back-up services from Company shall be available at additional charge upon Customer's request.
V. Warranties and Liability
5.1 – This Limited Warranty offered by TRUGOLF Inc. covers defects in materials or workmanship in new TRUGOLF products. This warranty extends to the original purchaser only and is non-transferable. Only consumers purchasing TRUGOLF products from authorized TRUGOLF retailers or resellers or through TRUGOLF Inc. may obtain coverage under our limited warranties.
5.2 – TRUGOLF Inc. warrants the hardware product and accessories contained in the original purchase against defects in materials and workmanship when used normally in accordance with the published guidelines. TRUGOLF's published guidelines include but are not limited to information contained in technical specifications, user manuals and service communications. TRUGOLF will replace at no charge for parts only or, at its option, replace any product or part of the product that proves defective because of improper workmanship and/or material, under normal installation, use, service, and maintenance.
5.3 – Our warranty is for a period of TWO (2) YEAR from the shipment date.
5.4 – This Warranty does not apply to any non-TRUGOLF hardware products or any software. TRUGOLF does not warrant that the operation of the TRUGOLF Product will be uninterrupted or error-free. TRUGOLF is not responsible for damage arising from failure to follow instructions relating to the product's use.
This Warranty does not apply: (a) to consumable parts, such as high impact projection screens, hitting mats or projector bulbs, unless failure has occurred due to a defect in materials or workmanship; (b) to cosmetic damage, including but not limited to scratches, dents and ball marks; (c) to damage caused by use with another product; (d) to damage caused by accident, abuse, misuse, liquid contact, fire, earthquake or other external cause; (e) to damage caused by operating the TRUGOLF Product outside TRUGOLF's published guidelines; (f) to damage caused by service
(including upgrades and expansions) performed by anyone who is not a representative of TRUGOLF or a TRUGOLF Authorized Service Provider; (g) to a TRUGOLF Product that has been modified to alter functionality or capability without the written permission of TRUGOLF; (h) to defects caused by normal wear and tear or otherwise due to the normal aging of the TRUGOLF Products; (i) TRUGOLF accepts no responsibility for any software programs, data or information stored on any media or any parts of any products returned for repair to TRUGOLF Inc.; (j) all pre-installed software programs are licensed to customers under non-TRUGOLF software vendor's term and conditions provided with the packages; (k) this warranty does not cover any third party software or virus related problems; (l) TRUGOLF makes no warranty either expressed or implied regarding third-party (non-TRUGOLF) software.
5.6 – To return a defective product, please contact our Customer Service Department for a Return Merchandise Authorization (RMA) number and follow the Return of Products Instructions below. The RMA is valid for 10 days from date of issuance. Returns will not be accepted without an RMA.
RMA (Return Merchandise Authorization) Policy:
If repairs are required, the customer must obtain an RMA number and provide proof of purchase. RMA and services are rendered by TRUGOLF only. Any shipping costs after 30 days (starting from the original date of shipment) on any item returned for repair is the customers' responsibility. All returned parts must have an RMA number written clearly on the outside of the package along with a letter detailing the problems and a copy of the original proof of purchase. No COD packages will be accepted. No package will be accepted without an RMA number written on the outside of the package. RMA numbers are only valid for 30 days from the date of issue.
Before receiving warranty service, TRUGOLF or its agents may require that you furnish proof of purchase details, respond to questions designed to assist with diagnosing potential issues and follow TRUGOLF's procedures for obtaining warranty service. If your computer needs to be serviced for warranty service you should maintain a separate backup copy of the contents of its storage media, remove all personal information that you want to protect and disable all security passwords. TRUGOLF will not be responsible for lost software or data contained on the computer that needs service.
VI. Waiver and Release of Liability and Covenant Not to Sue
6.1 – For valuable consideration, including but not limited to the opportunity to purchase and use the Products and participate in a simulated sporting experience, Customer, and Customer's successors, assigns, representatives, employees, agents, clients, and anyone else claiming by or through Customer, hereby expressly releases, discharges, hold harmless from, and waives any and all claims (including but not limited to claims for property damage, personal injury, or death) whether foreseeable or not, arising from negligence, carelessness, strict liability, which Customer may at any time in the future possess against Company, or any employee, agent, representative, shareholder, officer, director, affiliate, contractor, subcontractor, successor or assignee of Company (all of whom are hereinafter referred as the "RELEASED PARTIES"). The foregoing release and waiver is meant to and shall apply to any and all claims, causes of action, demands, or sums of money that Customer, or anyone claiming on behalf of or through Customer, may have or be entitled to from any of the RELEASED PARTIES as a consequence of any type of damage (whether personal or property), loss, death, or injury that Customer, or anyone claiming on behalf of or through Customer has or may have in the future as a consequence of the purchase and use of the Products, and regardless of whether the claim, cause of action or demand is grounded in negligence, tort, contract or any other legal basis for recovery other than intentional conduct by Company specifically intended to injure or to avoid Company's warranty obligations. Customer understands that the Releases herein APPLY TO ALL UNKNOWN OR UNANTICIPATED RESULTS OF THE USE OF THE COMPANY'S PRODUCTS, AS WELL AS THOSE KNOWN AND ANTICIPATED. Customer acknowledges that they understand that the consequence of this waiver is that even if Customer should suffer injury, death or property damage while using the Products, Customer will not be able to make any claim for those damages against Company, except in the case of the gross negligence or willful misconduct by Company.
6.2 – Customer agrees not to institute any lawsuit or action at law or otherwise against any of the RELEASED PARTIES, nor to initiate or assist in the prosecution of any claim or cause of action for damages or injuries that Customer, or any of his, her, or its, heirs, assigns, successors, representatives, or administrators may have either now or anytime in the future by reason of any loss or injury ( including death) to Customer arising from the activities contemplated by or in this Agreement, except in the case of the gross negligence or willful misconduct by the Company.
VII. Title
7.1 – In spite of delivery having been made, title to the Products shall not pass from the Company until the Customer has paid the full price stated on the Order and final billing statement for freight and installation, including all taxes if applicable, and any other sums whatever due from the Customer to the Company pursuant to the Order.
7.2 – Until such time as title to the Products passes from the Company, the Customer shall upon request deliver up such Products as have not ceased to be in existence or been resold to the Company. If the Customer fails to do so the Company may enter upon any premises owned, occupied or controlled by the Customer where the Products are situated and repossess the Products.
VIII. Miscellaneous
8.1 – If any provision of this Agreement shall be held to be unenforceable by a court of appropriate jurisdiction, then such provision shall be enforced to the maximum extent permitted by applicable law and the remaining provisions of the Agreement shall remain in full force and effect. 8.2 – This Agreement shall be deemed to have been executed in Centerville, Utah at the address of Company set forth below. The laws of the State of Utah shall govern the validity, performance, interpretation and enforcement of all obligations contained herein. Should either party institute a legal suit or action for enforcement of any obligation contained in this Agreement, it is agreed that the exclusive jurisdiction and venue for such suit or action shall be the Superior Court of the State of Utah in and for the County of Davis.
8.3 – This Agreement represents the entire agreement between the parties and supersedes all prior agreements and understandings, written or oral. This Agreement may not be modified except in writing and signed by both Customer and a duly authorized representative of the Company.
8.4 – This Agreement shall be binding upon and inure to the benefit of Customer's successors and assigns.
Questions regarding the Products or the terms and conditions of this Agreement may be submitted to the Company by calling 412-567-4390 between the hours of M-F: 8am - 8pm EST, Saturday: 8am - 4pm EST,
Sunday: 8am - 12pm EST or by mail addressed to: 12121 Frankstown Road Unit #5099 Pittsburgh, PA 15235 or by email returns@bighorngolfer.com
Returns
APOGEE Launch Monitor
30 Day Money Back Guarantee. System must be returned in original packaging and like-new condition.
TruGolf MAX
30 Day Money Back Guarantee. System must be returned in original packaging and like-new condition. User pays for shipping.
Must initiate return with Big Horn Golfer Customer Support.
TruGolf MAX + Technology
30 Day Money Back Guarantee. System must be returned in original packaging and like-new condition. User pays for shipping.
Must initiate return with Big Horn Golfer Customer Support.
TruGolf MAX + 4K
30 Day Money Back Guarantee. System must be returned in original packaging and like-new condition. User pays for shipping.
Must initiate return with Big Horn Golfer Customer Support.
Contact us at: returns@bighorngolfer.com
Shop Black Friday Deals
Black Friday Is Here! SAVE BIG With Our BIGGEST Sale All Year Round. Shop Our Black Friday Collection Now